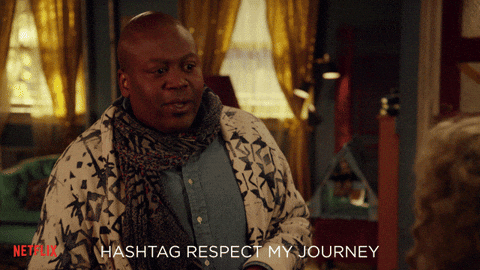 Yes. Y'all are gonna have to respect my journey.
Hell I have had to learn to accept it. And part of that journey is me freaking out over every symptom quietly during the last week of my cycle hoping to be pregnant but afraid to…ya know…REALLY HOPE that I am pregnant. It is the hardest part of this whole journey besides CD1.
You did the work.
You took the medications.
You charted your life away.
And maybe you'll be pregnant finally and maybe you'll be disappointed all over again. You only want the pregnancy outcome, of course. But you don't want to not be emotionally prepared for the disappointment.
I mean there's really no way to know you are pregnant and at this point I have given up with knowing. I try not to symptom spot and I don't take any of them seriously but I do get nervous if say my breasts aren't a certain level of sore or my temperature isn't that high. I don't know why because none of it really means anything but I guess when you want something this bad you are going to obsess over it some what logic be damned.
Every other week there is something to do. Especially if you are on a medicated cycle. And by the first week you are happy for a break from the timed sex etc so that time doesn't seem so daunting I believe.
But this week when you are waiting to take a test…so close to finding out if you are maybe pregnant…this is the hardest week and I just dread having to experience it month after month after month.
I saw another pregnancy announcement today on Facebook and I thought…Stupid Stork…when is it going to be MY turn? How much more will I have to invest and put into this process to get my baby? How many more races will I have to run?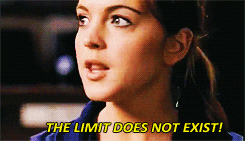 That's how it feels. There is no exact number of times I will have to try this before I am successful. There is no exact number of two week waits last weeks that I will have to survive. I know I will survive them though but I don't know how much longer I have to go on. And that in itself can be such a despairing experience.
I hope for this every cycle…you can read back if you don't believe me. But I hope this is it. I hope I am finally pregnant. I hope I will not become a complete nut the rest of this week emotionally. I can't guarantee it but I hope.
I don't think I will test this cycle despite what my RE wants. I think I will wait until my period comes and then schedule my appointments. When I call with the negative test anyway all they tell me is to call back when my period starts so it seems like a waste no matter which way you slice it. It may be better for my sanity that way. So no one lined window for me this cycle either way it goes.
Let's just hope I can make it through this week in peace.